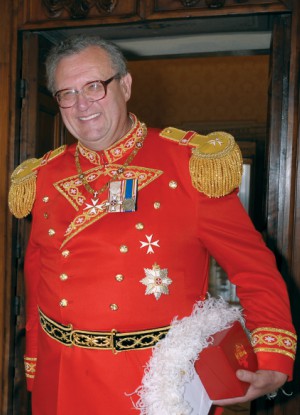 The pledge did nothing to stop the Vatican investigation.
LOS ANGELES, CA (Catholic Online) - The Order of Malta is one of the oldest lay religious orders of the Catholic Church. It has diplomatic relations with over 100 states and the European Union and retains a permanent observer status at the United Nations.

Currently, the Order is active in 120 countries where it cares for people through medical, social and humanitarian means.

Recently, the Order of Malta was brought under Vatican investigation for allegations of ex-Grand Chancellor Albrecht Boeselager allowing the distribution of condoms as part of a larger scheme.
According to
Catholic Culture
, on December 23, the Order of Malta released a statement claiming Boeselager's removal from office was an "act of internal governmental administration of the Sovereign Order of Malta and consequently falls solely within its competence."
The statement continued, explaining the Vatican's Secretariat of State's decision to move forward with an investigation was the fault of a "misunderstanding."
In a letter to Pope Francis, the statement read, "The Grand Master respectfully clarified the situation" and has "assured the Holy Father of his filial devotion."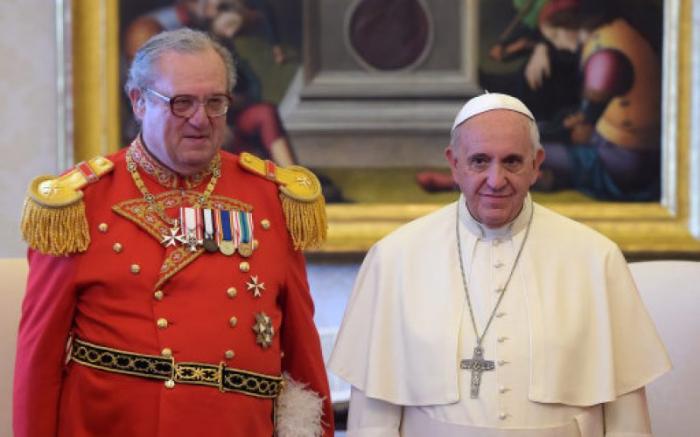 Pope Francis with the Grand Master of the Sovereign Order of Malta, Fra' Matthew Festing, during a private audience (PA).
The
Catholic Herald
reported a letter marking the World Day of Peace from Fra' Matthew Festing explained: "The Order ... even in a difficult and complex time, seeks to render its service in closely adhering to the teaching of the Church and the directions which come from the Successor to St. Peter."
Festing continued, claiming Boeselager was really removed from his office for allegedly concealing issues with his previous post overseeing the Order's charitable works.
When Boeselager refused to resign, Festing called it a "disgraceful" act of disobedience then agreed with other senior members to have him suspended.
The new Grand Chancellor, John Chretien, has already been appointed.
Pope Francis has since ordered an investigation to clearly come to a conclusion regarding the dispute.
On Saturday, the Vatican's Secretary of State, Cardinal Pietro Parolin, explained Pope Francis' commission would "gather information ... and then we will see."