https://veneremurcernui.wordpress.com/2017/05/09/we-are-in-opposition-to-the-person-of-the-pope-out-of-loyalty-to-the-sublime-office-of-the-papacy/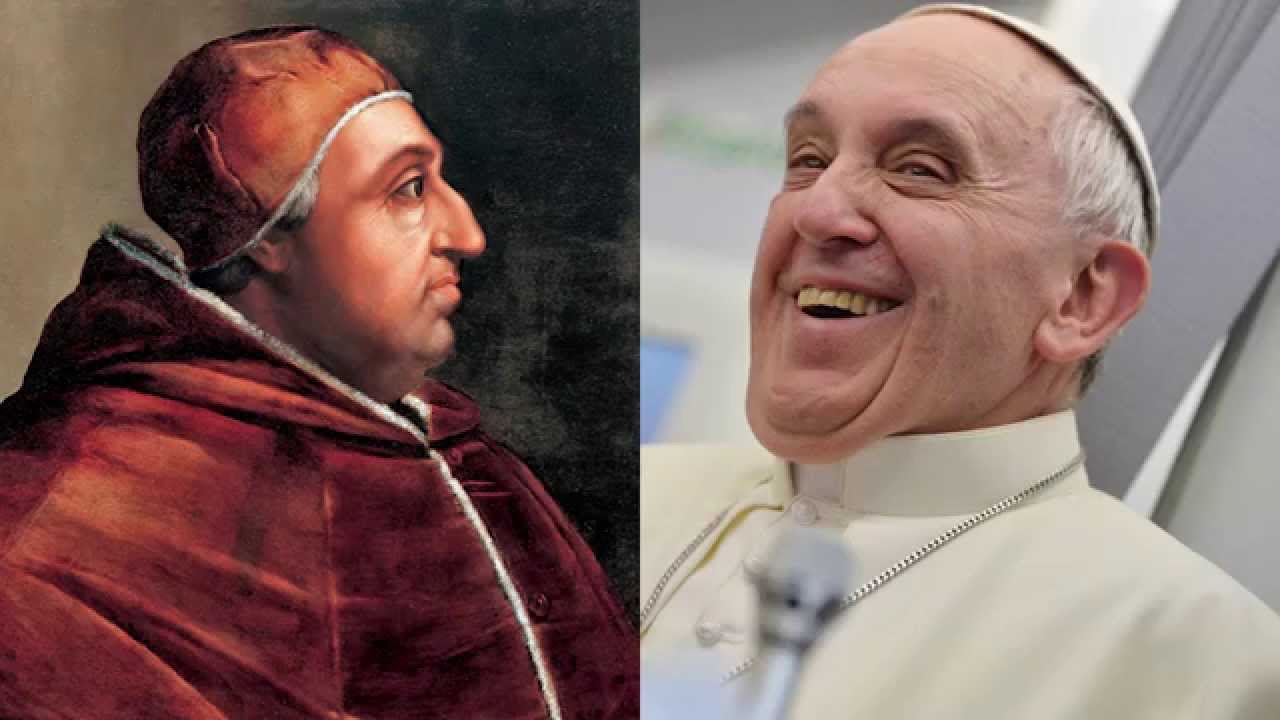 ……
Colomba was a Dominican nun who lived in Perugia. She suffered from almost every type of mystical phenomenon – ecstasy, levitation, and the rest. The Master of the Dominicans felt uncertain about whether her spirit was from God or from the devil. This was about 1490, when people still believed in both. In consequence he would have the girl examined by the Holy Father himself who was on a visit……This was duly arranged. In the great hall of Perugia…..there sat enthroned the Sovereign Pontiff, Alexander VI…..and the Papal Court around. Colomba was introduced. Upon sight of the Vicar of Christ, she immediately went into ecstasy, as should all good nuns……….She levitated and railed at the pope from somewhere near the ceiling. "You who are the Vicar of Christ and act as the Vicar of Satan! You who hold the Keys of the Kingdom but only unlock the doors of brothels! You who are captain of the Ark of Salvation and have a girl in every port! You who……." After twenty minutes of this, the Papal Court felt rather anxious for poor Colomba's safety. How do you get girls out of ecstasy? However, Alexander Borgia turned to the Master of the Dominicans: "Have no fear, my son: her spirit is certainly from God since everything she says is true."
I sometimes wish that I were an ecstatic Dominican nun. I could keep going for well over twenty minutes. (,,,) Admittedly, it is far more difficult to be humble if one sins between the ears than if one sins between the sheets. Anyway, the point is perfectly clear: Colomba was in opposition to the person of the Pope precisely out of loyalty to the institution of the Papacy. [Yes! That's it! And the same is the case today, and dare I say, has been the case with most critics of the leadership of the Church, including the Pope, since the human element of the Church rebelled against the Church's very nature and being.]
What I find astonishing in our days is that the situation is exactly reversed. People can attack the Papacy to their heart's content provided they do not breathe a word against the person of the Pope [the particular pope then reigning]

. Our own ecumenists see the Pope as a Constitutional Monarch with plenty of whiskers but no teeth.
(,,,)
…...What I am getting at is perfectly clear. You should think twice before you start talking about loyalty. It is certainly you who are disloyal downwards.

[meaning, to the laity under his charge, by leaving them to the ravening wolves of error and heresy while blithely declaring his "loyalty" by introducing the endlessly destructive conciliar revolution]

It is also possible that you are disloyal upwards to the divine institution of the Papacy precisely by toadying to its temporary administrator.